Experience Real Pilates at HARA
If you get stiff aches from sitting at a desk all day or find you have niggles in your lower back after exercise, then your may not have done the necessary work to care for your spine and core. Aligning your spine and building a solid core can help in many areas of your life.
At Hara we run 10-week courses to teach you the foundations of Real Classical Pilates which develops the deep muscles of the back and abdomen to support your spine, and focuses on breathing to promote better posture. As your core and spine gain strength each week we build on the sequence to continually challenge your body.
Our Reformer Pilates classes have a maximum of 4 students and our Buff Bones® Mat Pilates has a maximum of 12 students. This ensures you get the focus and attention to ensure the movements and instruction is suited to your bodies individual needs.
Early Bird Special Until July 20.
We have availability in three of our upcoming Pilates Classes for term 3. If you book into a class before July 20, you'll receive 10% off your 10 Week Course & 50% off your Initial Consultation, which is required for the Reformer Pilates.
We require an Initial Consultation for all new students going into a Pilates Reformer class because we genuinely care about your health and well-being. We want to make sure that you it is important to us that we
Book Now
Hurry, these spots won't last. Choose your Pilates Class time slot below and complete the form to register now and secure your place. Once registered into the class timeslot we will contact you with payment information and to book your initial consultation.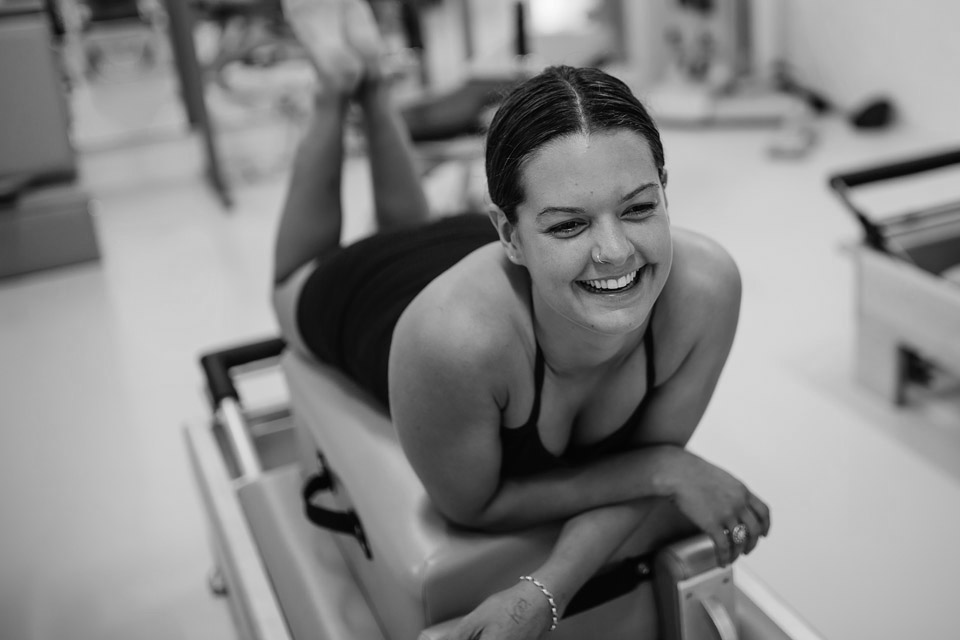 Beginners Reformer Pilates
Wednesdays @ 6:30pm
10-Week Program Starting 24/7
Beginner Reformer Pilates
Saturday's @ 10:30am
10-Week Program Starting 20/7
Buff Bones® Mat Pilates
Thursdays @ 5:20pm
10-Week Program Starting 25/7
Not all Pilates is the same.
Tried Reformer Pilates and not liked it or been injured?
That's because not all Pilates is the same. Authentic Real Pilates is instructed by a Pilates Teacher who has undergone years of training to learn the correct Pilates method and how to adjust each movement to suit an individual's body and personal needs.
That is why Reformer Pilates Classes at Hara have a maximum of 4 people. And each of our classes are leveled so that everyone in each class is of a similar competency. This ensures that you learn safe, methodical and effective true pilates at the right pace for you.